_____________________________________________________________
** Commissions are currently CLOSED **
** Please check to see if slots are open or full at the end of the journal. **
_____________________________________________________________

CG CommissionsSample / Price
Bust-up
- $40
- 1 character only
- comes with pattern/gradient/simple background
Half-body
$80
- add 1 extra character: +$60
- comes with pattern/gradient/simple background
Fullbody (1 slot only, for splurgers >_> )
$120
- add 1 extra character: +$120
- comes with simple background (or pattern/gradient upon request)
*No insanely complex character design with a million tiny accessories.
*Please let me know specifically if you don't want me to angle/rotate your characters in the image and just want it straight up and down. Please also let me know if you don't want the head to get partially cut off at the top, etc.


Sketch Commissions
Headshot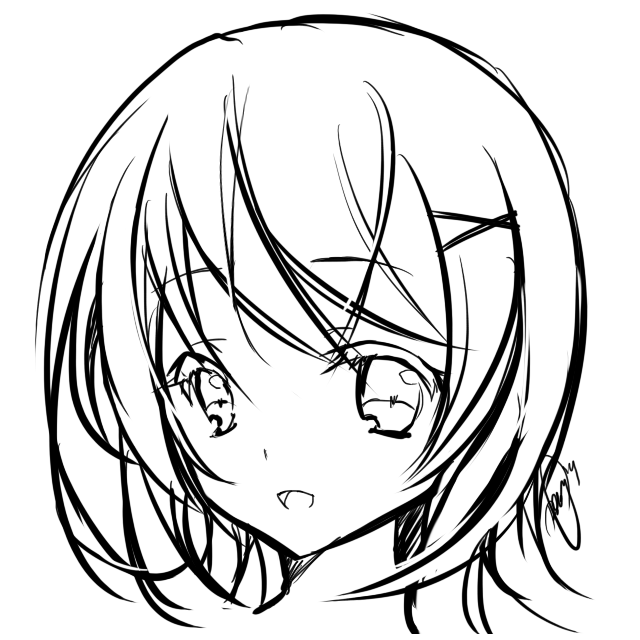 - $5
- No shading, background, etc. Literally just the head.
- If there's a million little trinkets on the head (e.g. Gaia avatars), I might reject. ><;
If interested, please read below for how to order.

___________________________________

R U L E S

*Payments with PAYPAL ONLY.
*Don't try to profit off of my art. Commissions are for personal use only.
*I have the right to post it wherever I want, with characters copyrighted to you.
*At the same time, I will not make prints of your commission or use it commercially in any other way.
*Working speed may vary; you may note/email me every now and then. I'm usually very busy.
*Read the rules? Answer is "bovine"
*All art is done on the computer. I cannot send you any sketches by regular mail.
*No cancellations of commissions.
*Please pay when asked.
*I reserve the right to deny any request for any reason.

____

Will do

*Original Characters (OCs)
*Gaia Avatars: (No cluttered avatars. The less Gaia-esque, the better.)

Won't do

*Hentai/Yaoi/Yuri
*Anything suggestive, PG13+
*Muscular people, mecha, old people, etc. (Please stick to bishounen/bishoujo. OTL)
*Full anthro. Tails, ears, etc. are acceptable.
*Backgrounds with too much detail.
*Full Body Group art.
*Overly complex poses.

___________________________________

P A Y M E N T

*Paypal or Venmo ONLY. I don't accept checks, mail-order, etc. because of unreliability and safety issues.
PAYPAL: Please send money AS A GIFT or pay $0.60 Paypal fee.
VENMO: No Paypal fee if you use a major debit card or a bank account!



*Please pay in USD ONLY.

*I will tell you my Paypal/Venmo email when you need to pay.

___________________________________

O R D E R . F O R M

*Please email me your order ( skyfarer [ at ] gmail [ dot] com ) or note me here (Blizz-Mii).
*If you're ordering more than one commission, just fill out the form for each separate picture you want.

In the email/note/PM, include the following:


Your Name/Username:
Character Name(s):
Character Description & Picture:
*Make sure your description includes everything you want me to know.
*Please include your character's personality. I will base the pose on this information.
Style & Price (see list above): (eg. 1 character, half-body, $40)
Read the rules?: (the answer is not "yes"... try reading the rules.)



Please use concise descriptions for commissions. That means as short as possible while preserving key details.

If you have a specific pose request or any kind of specific detail, it must be included in the description. Revisions of any part of the commission due to lack of upfront clarity about specific requests will require an additional fee.
___________________________________
S L O T S
1. CLOSED